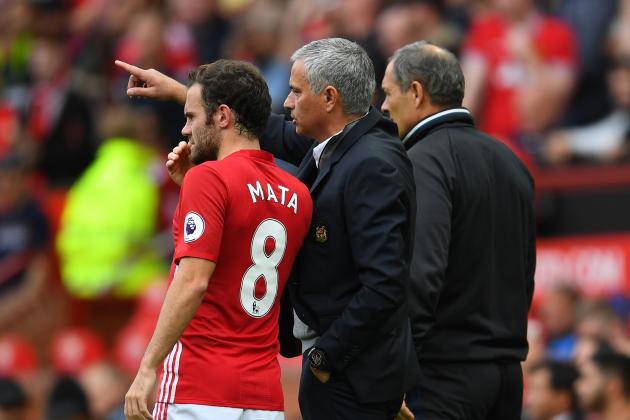 Manchester United playmaker Juan Mata has stated that suggestions he does not get on with manager Jose Mourinho are "lies."
The Spain international has played an active part for the Red Devils this term and was extremely impressive in the recent 4-1 win over champions Leicester City. Mourinho, despite selling Mata when the two linked up at Chelsea, seems keen to give the midfielder a chance, and the player is happy working alongside the illustrious coach.
"Many lies were told about me and Mourinho when he arrived at the club this summer and it bothered me that every day I had to read and listen to rumours that weren't true," he said, per David McDonnell of the Daily Mirror. "With him I'm fine. You read a lot of comments on Facebook and Twitter, but they just make you laugh."
As noted by McDonnell, there was speculation during the summer that Mata would be moved on after Mourinho arrived. However, he's started four Premier League games for the Red Devils, contributing two goals and an assist.
These numbers from Squawka Football suggest that Mata has become something of a lucky charm for the United boss: