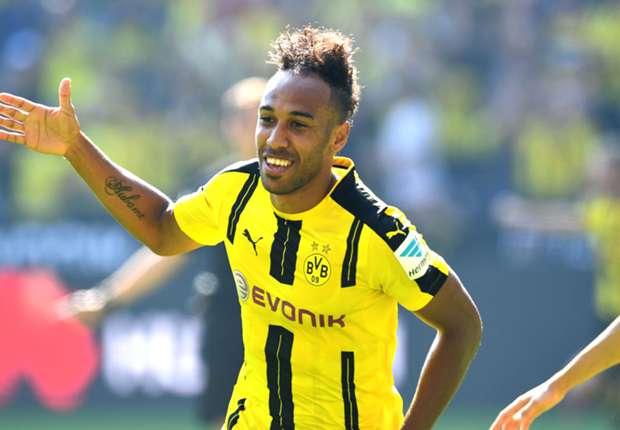 The Borussia Dortmund attacker has admitted that he still wishes to move to Real Madrid, but a switch to Pep Guardiola's side might be a more realistic target for now
Borussia Dortmund attacker Pierre-Emerick Aubameyang has revealed that talks were held with Manchester City over a potential summer transfer, though he says there was "nothing concrete".
The Gabon international, who scored 39 goals in all competitions last season, has also confessed that there has been interest in his services from Paris Saint-Germain and Real Madrid.
"It's true, there was contact," he told Onze when asked about summer links with City. "My father held talks with the club, but in the end there was nothing concrete.
"I think there was interest [from Real Madrid], but it was more distant so I didn't get too carried away."
Aubameyang has never hidden his love for the Bernabeu club but does not necessarily expect to be called by them.