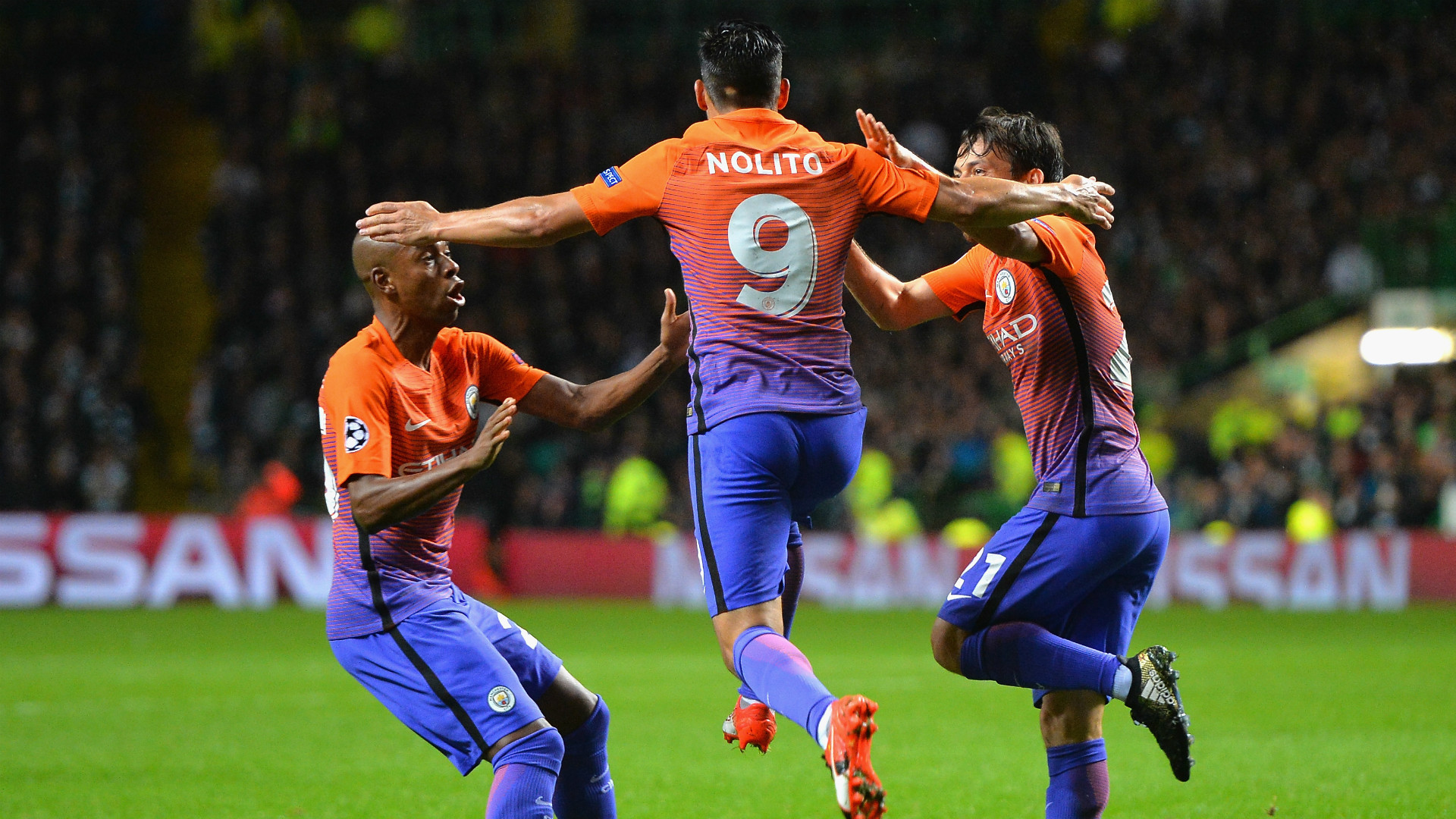 This was by no means a perfect display from Manchester City and their 100 per cent winning record is gone, but it will serve as proof that Pep Guardiola's approach is about much more than being good on the ball.
From the very start of the season the City boss said his side will be forgiven for playing badly, but not without spirit. They certainly played badly at times at Celtic Park, but their attitude was faultless.
First of all, it must be said that ths was a breathless match and Brendan Rodgers' men played their part just as much as the fans in the stands. In terms of quality, not one Celtic player would get into City's starting XI and probably not even their bench but their gutsy approach, backed by a raucous crowd, caused Guardiola's men no end of problems.
They will be cursing their luck that City came back at them again and again, as few other teams would have been able to cope with the barrage. Three times the hosts put themselves into the lead and every time City responded with a superb display of character which allowed their forward players to flourish in the decisive areas.
They have shown how much talent they have in their previous 10 matches but their resilience has not been tested as thoroughly as this for some time, and probably won't be on many more occasions this season.
It is worth pointing out that City repeatedly folded under the slightest hint of pressure last season. Their record against the Premier League's top sides was abysmal and ensured they were out of the title race by March.
This, then, is yet more evidence of the sterling work Guardiola has done in such a short space of time. Even when it looked like his most reliable performers were failing, the importance he has placed on "working like a Conference team", as he terms it, paid dividends.
Aleksandar Kolarov has been the man to benefit most from the new boss' reign and has looked completely reborn as a central defender up until tonight. Here, though, he looked shaky, and gifted Celtic their third goal with a missed clearance.
Similarly, Fernandinho won Guardiola's respect immediately this summer and has bossed every game he has played this season, but looked ropey in the first half in Glasgow. Despite scoring City's first equaliser, he allowed the Bhoys to get in behind him and run at the visiting defence far too often and that is what forced Raheem Sterling to divert the ball into his own net for Celtic's second.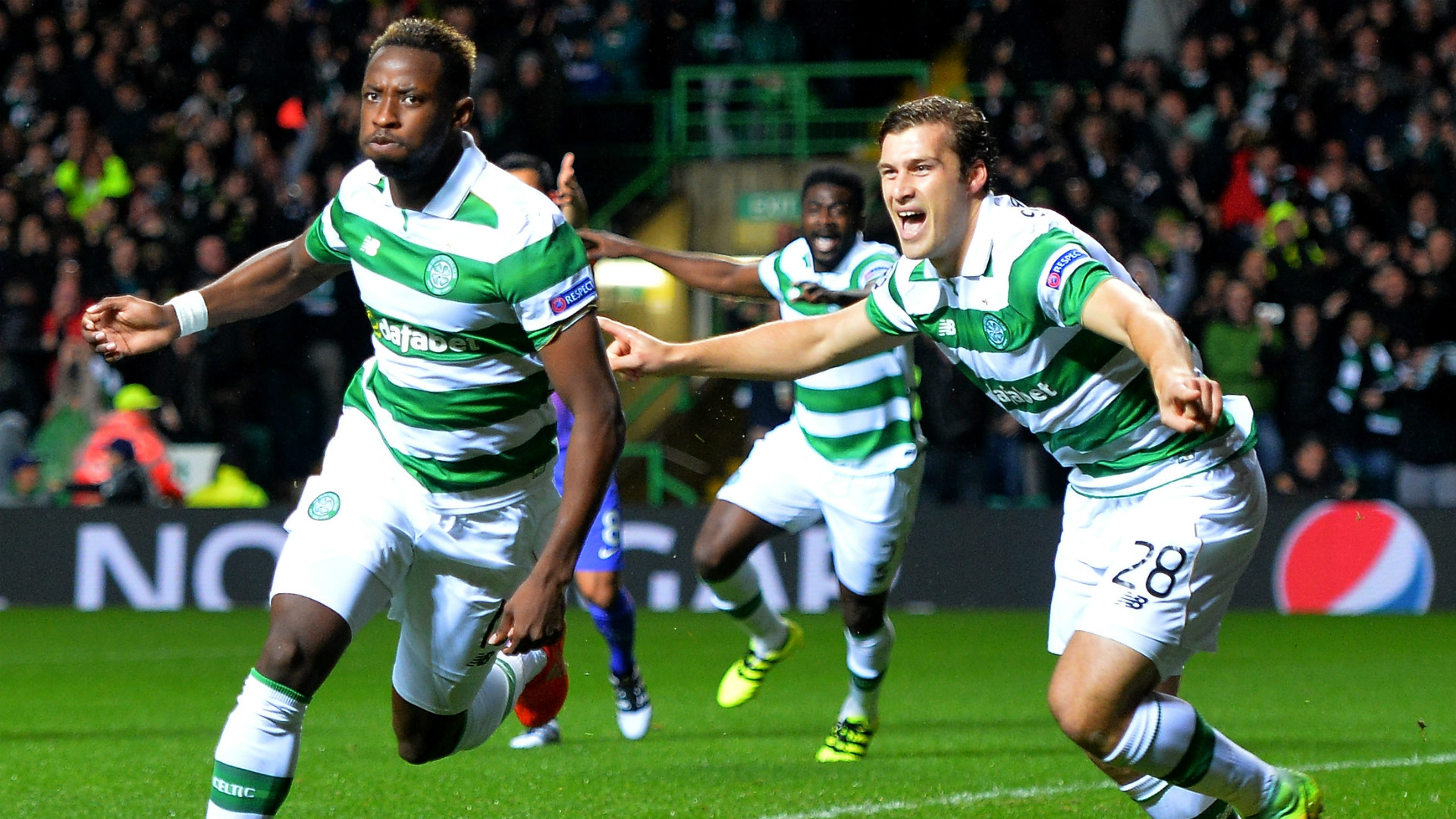 But even when their passing was not at its sharpest, City found a way to stay in the match. Their second equaliser of the night was a perfect example: Sterling once again showed his composure in front of goal after being played in by a wonderful David Silva pass, but it was the Spaniard's tackle high up the pitch which created the opportunity in the first place.
He has done the same on countless occasions so far this season and has taken his game up yet another notch as a result.
After Kolarov gifted the impressive Moussa Dembele his second goal of the night to put the hosts 3-2 up, City went close to levelling three times in five minutes. In the event it took them seven minutes to score; Pablo Zabaleta seized on a loose ball and played a precise pass forwards. Sterling, Silva and Aguero combined brilliantly on the edge of the box and when Craig Gordon parried Aguero's shot across the area, Nolito was on hand to stroke home.
City took control of the match from that point onwards - another testament to their temperament - but could not force a winner. Given Barcelona came from behind to beat Borussia Monchengladbach, they will be especially disappointed to lose their 100 per cent record this season.
But to fight back like this, even for just a point, shows that it will take an incredible effort to beat this side.